Reliable Website Management Services
Be on a first-name basis with your webmaster. Premium website management services available by direct phone and personal email.
$20 Setup Fee
Includes one hour of support, updates, edits and management done for you every month.

no contract / cancel anytime
Fully Managed
Add fully managed, Premium Hosting to your Webmaster Plan for better performance, control and security.

free website transfer included
Request a website change in seconds
Leave a digital sticky note right on top of your site with instructions and even attachments. It's like we're right next to you while you point at your screen. Your webmaster will see exactly where you clicked and what you want. Your visitors won't see a thing. Our website request tool makes changes easy, fast, and accurate. Watch the video to see how it works.
Website Management Service Features
Our webmaster services include everything you need for peace of mind.
Personal Webmaster
Talk to the same person every time. No phone trees. No voice systems. No waiting on hold. Get straight through to your Webmaster on their direct phone line or personal email.
Phone Support
Prefer to talk to a human on the phone? We get it – so do we. That's why we offer direct phone line support to your very own American-based webmaster.
Email Support
Your website changes are just an email away. Simply email your Webmaster a list of all of your website changes and edits. We'll handle the rest and let you know when it's done.
Fast Turnaround
Most website changes can be done within 24 hours. If you have a large list of changes or complex development needs, we'll let you know if it may take a little longer.
WordPress Experts
Got a WordPress website? We're your team. We are experts when it comes to all aspects of WordPress – from design to development – we can handle all of your WordPress needs.
All Types of Websites
While we specialize in WordPress, we can help manage all types of sites on a multitude of frameworks and platforms. Think of us as your own personal website digital lifeline!
Month to Month
We're a true "no contract" service. Use us as often as you need us. You can cancel your service anytime and resume service any time too. We make it easy.
Transparent Pricing
We keep it simple: Our service is $79/mo with a $20 setup fee. That includes one hour of support and management per month. You can pay per hour if you need more.
Maintenance on Autopilot
We include the following standard maintenance on open source platforms: Website backups, malware scanning, brute force protection, spam prevention, and software updates.
Tired of dealing with your website? We can help.
Take action right now, and forget about your website problems today. We've got this.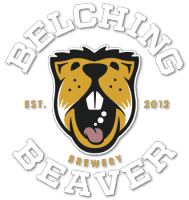 "Incredible service – incredible results. We've used other webmaster services before, but SetMySite has been the best one by far. It's not even close. They're fast, responsive, and very talented."
Haley M, Marketing Manager | Belching Beaver Brewery
Our 

Webmaster Services

Also Include:
Tap or press and hold the (?) tool tip icon for more details
Website design ( ? )Changes to the look, feel and layout of your website.
Website development  ( ? )Adding to or modifying your website's functionality.
SEO updates ( ? )On-site and on-page fixes and edits to improve your SEO scores at your request.
Content updates  ( ? )Add, edit, or delete content on the website at your request (we do not write content on your behalf)
Custom contact forms  ( ? )Totally customizable forms. Contact forms, estimate forms, conditional logic forms, multipage & more.
Technical issues  ( ? )We'll help troubleshoot technical issues related to your design and functionality.
Software & plugin upgrades  ( ? )Update all plugins, themes, frameworks and server software, plus test for compatibility.
Photo editing  ( ? )Basic modifications to photos including recoloring, sharpening, cropping, and background removal.
Integrations  ( ? )Handle setup for your 3rd party app integrations like email newsletters, CRMs, payment processors, and more.
Backups  ( ? )Regular website and database backups to be prepared for the unexpected.
Security & spam prevention  ( ? )Regularly scheduled website malware scans, brute force protection, and spam prevention, all on auto-pilot.
Website restoration  ( ? )Website basically unusable or completely broken? We can restore it to its former glory.
Are your webmaster services right for me?
If you like your current website, but don't like trying to edit or update it, we're the service for you. We're on-call to handle your ongoing website changes so you don't have to.
What if I don't need your service every month?
You can cancel anytime or simply hire us on an hourly basis. We're normally $99/hr, but our Webmaster Plan includes a discount rate of $79/hr for additional hours.
What if my webmaster's sick or on vacation?
Unlike a sole contractor or a hard-to-reach nephew, we have a small office full of talented webmasters. Call our general line or send our staff an email – we have you covered.
Do you offer website hosting services?
Yes. We offer fully managed hosting with various options: Premium Shared, WordPress Optimized Hosting, VPS and Dedicated Server options. Contact us for a quote.
Where are your webmaster services located?
We're a small team that's proudly US-based here in sunny Los Angeles, California. We operate on Pacific Time and are available Monday through Friday, 9am – 5pm.
If I cancel, can I resume later?
Absolutely. Just note that when you resume, your first month will require the original setup fee so we can properly prep your site again for ongoing maintenance and management.
Still have questions? We can help.
Sometimes it just takes a little old fashioned, one-on-one communication. We'd love to speak with you to learn more about your needs.

"My website is phenomenal. I get positive comments from clients all the time. Plus, I love that SetMySite takes care of all the edits and changes on the site. That frees me up to focus on my clients and employees."
Crystal B, Owner | Eye Candy Brow Salon
Get Your Webmaster Services Today
In 24 hours, we can be on your site fixing immediate issues, changing text, adding blog posts, uploading new pictures and more.
$20 Setup Fee
Includes one hour of support, updates, edits and management done for you every month.

no contract / cancel anytime
Fully Managed
Add fully managed, Premium Hosting to your Webmaster Plan for better performance, control and security.

free website transfer included